Foreign debt in Japan can only be collected by lawyers. Most lawyers do not even consider collecting any debts unless they are over $10,000 USD in Japan or if you give them a large retainer fee. Debt collection agencies in Japan can only collect local debts and even then, it is limited to bank loans. As such, they would ignore any International debts when asked. Japan may have a strong economy. But when it comes to debts, it can be nothing but headaches. As part of the TCM Group International, Wiggins Adjustments Ltd. is partnered with a law firm that is not only specialized in debt collections but also awarded in excellence. It doesn't matter if your debt in Japan is less than $10,000. We can still help you on a contingency basis. Let us give you a piece of mind and take the stress out for you. Contact us today for more info.
Sponsoring CPA on Solving the Cryptocurrency Puzzle
Wiggins Adjustments Ltd. proudly sponsored the Edmonton Chapter of the CPA Luncheon on Apr. 14. The Luncheon held a presentation with Michael Maier about current Cryptocurrency puzzle. Mr. Maier is an award-winning professor as a 2-time recipient of the McKenzie MBA Teaching Excellence Award. It was a great honour to sponsor the event and continue to help our financial industry lead the way in expanding the technology and currency into new borders.
Do you have an event that you may like us to attend? Send us an email at info@wiggins-adj.com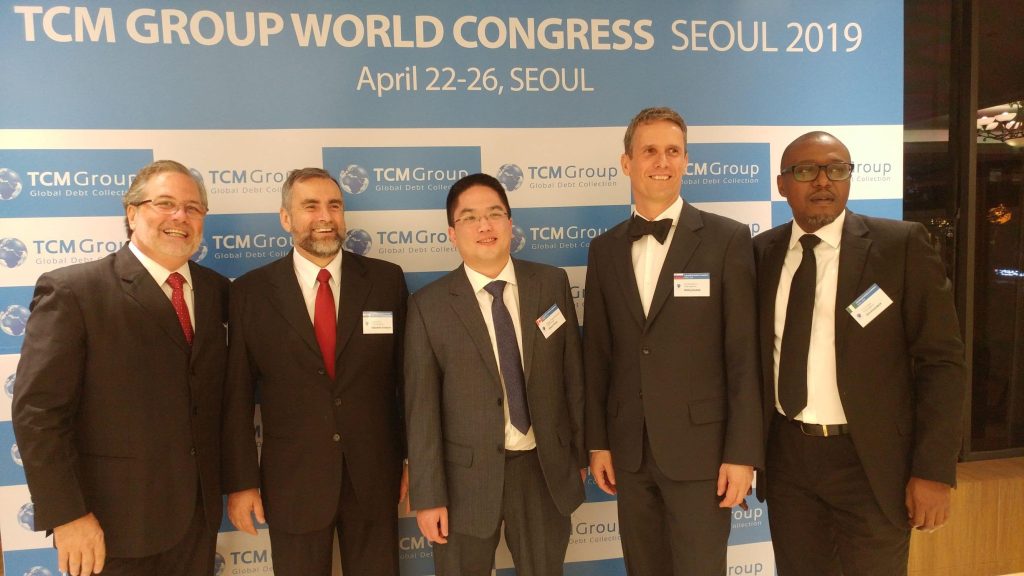 TCM World Congress 2019
As member of the TCM Group, a global network of debt collection companies and law firms, the annual general meeting of the World Congress was held in Seoul, Korea on Apr. 22 – Apr. 26 and was represented by over 30 countries. Wiggins Adjustments Ltd. is proud to attend the conference as the sole representative of Canada. We continue to lead the way in International Debt Collections across the globe. Money knows no borders and neither do we. Do you have a debt in Europe, Asia, Africa, South America? Don't speak the language or know the culture? We can help. Call us today to see how we can assist you.